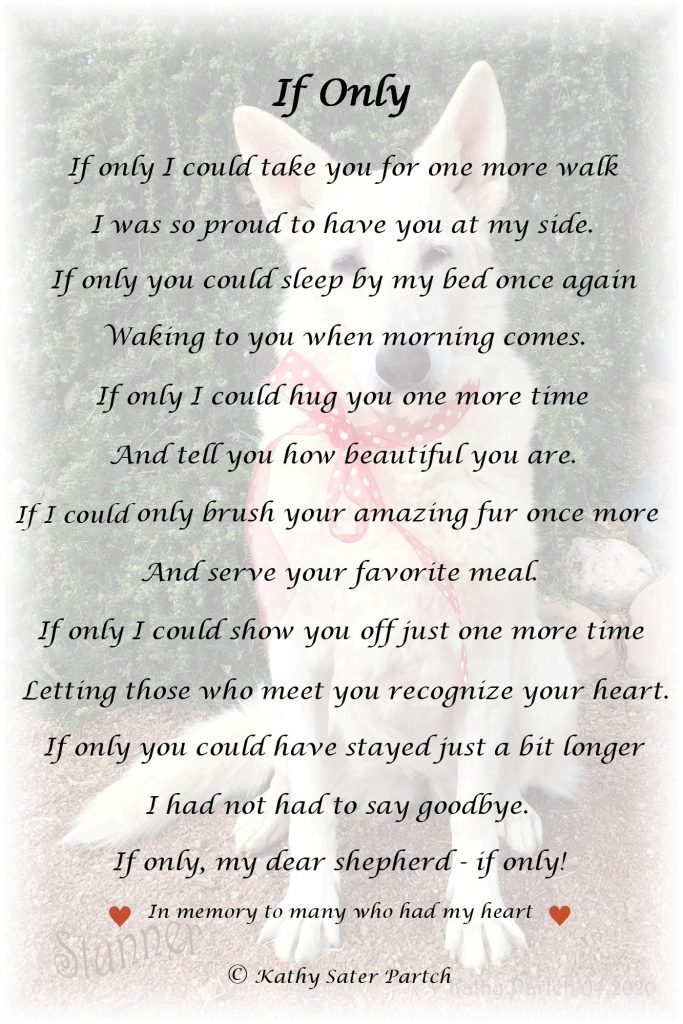 Taunting Eyes
I saw you this morning while walking my shepherd,
You surprised me with gold taunting eyes self-assured.
What made you stand there and not turn away?
Was it curiosity, your guard to watch and just stay?
I called my dog to me, because he knew you were there,
Now we all stand together in this interesting stare.
Making one step closer speculating your next plan,
Then you stepped back to process and scan.
I now speak to you softly wanting you to know,
Of your wild restless beauty this morning did show.
You listen to what I'm saying as if you understood,
With behavior so intense on the two us you could. 
You now turn; going behind a large broken branch,
But then come back to take one lasting glance.
You finally go away losing yourself in the brush,
Wondering where you've gone, my heart feeling a rush.
I step forward to finish our morning walk,
Still I look for you over brush and rough rock.
Once so plainly in sight now gone like a ghost,
Probably still only a few feet from us at the most.
As we come back on the same path we had tread,
You did not leave, but in the same place instead.
Why have you taken such interest in who we might be?
Or what we were doing in your territory.
You give me a chill, why you still do not run,
With wild tarnished coat amazing in Arizona's sun.
Yet I noticed you're thin but in a striking eerie view,
Then reminded of your survival needs so true.
Are you here trying to lure my shepherd your way?
I tell my shepherd, "never mind,"  here you will stay!
I wonder how many days you've gone without meal;
But with fast and clever hunting this land you do steal.
Will I see you tomorrow, or the next days to come?
Or will you stay hidden only a few feet in full sun.
I'll still hear you in the night yipping out a wild song,
Maybe lucky next time, no hunting has gone wrong!
For this is your life a hard one it must be,
With taunting eyes set on humans, and animals you see.
I hope you always have this land to make yourself a place,
For you're just being a Coyote in God's humble grace!
 © Kathy Sater Partch 2014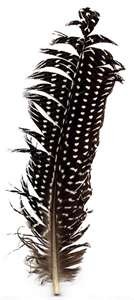 sit at my window, and what do I see?
My beautiful Raven who is so lovely.
Always the same bird so large and jet black,
A magnificent bird that does this and does that!
Why am I so smitten with this charming black bird?
Always watching his flight I become absorbed.
But, he makes me smile with his silly Raven ways,
I truly hope he will always come back to stay.
My birdbath is filled with freshwater day by day,
Gazing out my window trusting Raven's on display.
Yes! There he is with something again in its beak,
Always bringing treasures, today's looks like steak!
Raven dips his treasure in the water with a splash,
Then takes a drink, and leaves in a flash.
Seconds later he comes back and sits on my fence,
Doing silly Raven things, and making no sense.
Watching Raven from my door I mock his quaint sound,
He then cocks his huge head and acts like a clown.
The stunning bird will often take swift flight,
I wonder then if he will be back before night.
Its large feathered wings are so blue-black,
They glimmer in sunshine; this is a fact.
The wind suddenly will take under his wing,
My Raven flies high, what a beautiful thing.
Your glossy black feathers I absolutely adore,
In my yard every day I know you love to explore.
Don't fly away my feathered friend, don't be afraid,
I love your presence; for me this day you've made.
Oh, beautiful Raven once again you've taken flight,
Always come back; you're such a beautiful site.
Glide on that wind which I know you so love,
My Raven, please come back from up there above.
© Kathy Sater Partch 2011
Did you know ravens live up to thirty years? Considered the most intelligent bird, ravens have their own form of communication and can even be taught to count. They display high-learning ability and use logic for solving problems. Ravens are emotional, too. A raven's calls can express tenderness, happiness, surprise, emotion or rage. I love ravens!
I am Now Called the Rescue Dog
Whether young or old, I find myself to be a fine-looking German Shepherd Dog.  Once treasured by my owners but now, for some reason, of no value.  Respect for me may weave for all a loving plan.  Look at me!  I do gleam with inescapable beauty — outside and within.  For the time, I'm a lost soul without a forever home.  I do have manners brought forth of charm.  I'm just of one, so eager to be nourished and held.  Look closely!  There is, without doubt, something special about me.  You can see it when wagging my tail.  You can feel it whenever you reach down to touch me.  Most of all, you will know when you look into my longing eyes.  Give me one more chance.  Am I for you?  …I will never leave your side.
© Kathy Sater Partch 2004
Lobo's Palace
 I love my home. I love my fenced backyard. It is so peaceful.  
I'm safe here. No other can enter without authority. It is My Palace.
I am King of My Palace. I reside here when I'm not out and about with my family.
Under my large mulberry tree, I rest in the soft grass and smell its vitality.
Smells tell me much, greatly identifying my existence.
This brings me to whom I am – The German Shepherd Dog of countless design.
I am a genius in the world of canines; I know my forte in this life.
People say that I am extremely beautiful, like no other.
I am loved by many. I must be out of the ordinary.
I know I have had a good long life, filled with memorable pleasures.
Now it's time to rest in My Palace. My spirit resides here forever!
 In memory of Lobo 
© Kathy Sater Partch
Little Lost Lady
Hey! Little lost lady in that dirty white coat,
Please come my way for your life is remote.
Your name Foxy we gave you from the start,
A running wild dog that looked vastly smart.
Oh, you're so fearful and sink at my glance,
Please know I'm only here to give you a chance.
I'll give you shelter and love where you'll stay,
And the life I can give you will be okay.
Don't be frightened for I offer this gentle hand,
I care for your lost soul kind words I do by stand.
You've been running day and night for too long,
Daily you lay beneath trees and brush was so wrong.
Maybe a caring hand at times gave you little to eat,
Please know your tender heart needs more to meet.
Oh, look at those dark wise eyes as they fell upon mine,
They tell many stories but all too unkind.
Please give me your wild heart for I know you can,
With gentle touch and promise this is my plan.
The moment has now come for I've touched your heart,
No more running or cowering like from the start.
You now have shelter and a warm bed by mine,
And lay with other fur friends some of your kind.
The once wild look in those dark wise eyes is gone,
And the look they now give is loving and strong.
Lay by me darling as I stroke your soft head,
And know this life I give you will be better instead.
I'll always be with you and promise to the end,
That the rest of your life I'll be your best friend.
© Kathy Sater Partch 2009
The Prevailing One 
"I am the human passion of magnificent design.
My exquisiteness has been molded through many years.
I come in a variety of coats entirely stunning to the eye!
I'm not only breathtaking to observe,
But have the working ability of much greatness.
I have the psyche of a genius.
I have the heart and soul of a guardian angel.
I would give my life for you.
I have countless stories yet to be told.
Always be true to who I am.
I am the Prevailing German Shepherd Dog."
 © Kathy Sater Partch 2010
Heaven's Golden Gate 
 I'm now at Heaven's Golden Gate,
Here today, tomorrow's fate.
My heart was made of purest gold,
Then God made me He broke the mold.
I barked only once, and those gates opened wide,
Earth's journey ended, now safe at His side.
Then a familiar hand outreached with soft touch,
And said: "Your home Prince. I love you so much."
The voice was familiar, and then it came clear,
She was my family, no more did, I fear.
Not afraid, her kind voice warms my soul,
Close by soft words I do know.
At her side I'm shown this new place,
And forever here I'll always be safe.
I see sorrow fills my empty space below.
Tear filled eyes see my golden face I know.
Think of many times I've made you smile,
I'm not far away, only by a human mile.
I know why I had to leave you behind,
For I'm in heaven this I did find.
I've found this true if you didn't know,
All dogs go to heaven for this I bestow.
The love we shared, the bond we once had,
The special way I needed you don't be sad.
For all things shared on earth I knew,
Now in heaven are all brand new…
Your days grow quiet, the world seems older,
The wind blows now a little colder.
Being in heaven I watch for you,
And see the world around you too.
To everyone who knew me, this is what I say,
Remember me always for my gentle way.
For puppy eyes that once stole your heart,
In memory of me, Prince, never depart.
© Kathy Sater Partch 2011
"For every dog an angel"
Let me touch your magnificent coat.
Let me look into those breathtaking eyes.
You give me celebrated moments.
Your companionship is like no other.
I pray I am worthy of you.
You are my life.
You are my dog.
Thank You!
 © Kathy Sater-Partch 2010
To my Master:
 Bring forth the new Puppy or grown Dog.
Commend my true desire to please,
For, I will always be love and companionship.
Now, we can experience serenity.
To share the good times and the bad.
To teach each other something new every day.
This will be our bond. Your life, and my life,
As long as we are a team.
Here on earth, as it will be in Heaven.
The bond, let it happen!
…For I am really your Angel,
And I will teach you how to fly…
 Sincerely the dog,
© Kathy Sater Partch
Special Place and Time 
Once near a beautiful lake at a special place and time,
My beautiful German shepherd, Lily was thus divine.
Aluminous light indeed graced her and all things around,
Awe-inspiring beauty for this old shepherd my love unbound.
This dazzling reflection touched by God's gracious hands,
As my precious Lily at this moment gracefully stands.
Never again could this image replay its moment in time,
But, by chance in dreams this image could be mine.
Photographed many times over I've somehow lost count,
But this day I'll surely remember for her splendor I account.
Only in a flash this lasting image seized as a shrine,
The image meant to be captured at this special place and time.
                © Kathy Sater Partch 2005                   
 "In memory of Lily at age thirteen in this photo"