JoKay's logo designed in 1967
By Kathy Sater Partch

Sedona and Kathy in Sedona, AZ
Photo: Joe Partch 1989
My husband Joe and I are originally from Minnesota. June 1997 we moved to Cottonwood, Arizona with our four white German Shepherds Sedona, Lobo, Lily and Surfer. Even though we miss family and friends back in the Midwest, the move has been a positive one. Many fresh and new exciting things have come about since that move.
Joe and I are woodworkers and started our business titled JoKay's Woodworking. The major part of that business was installing all wood and tile flooring.  On the other side of that we restore antiques and build custom furniture, etc.  We owned an antique/refurbishing shop for seventeen years back in Red Wing, MN.  I have been a professional artist in the fine arts for forty-five years – this has greatly helped me in our business for color/design.  The designation, JoKay's has been around for forty-eight years.  Back in the sixties and into the late seventies we raised and showed quarter horses under the JoKay name.  We had a small hobby farm just out side of Red Wing, MN, for our horses and German Shepherds.  Always having the desire and interest of living in Arizona someday finally became a reality.
We've had, bred and showed German Shepherd Dogs since 1967.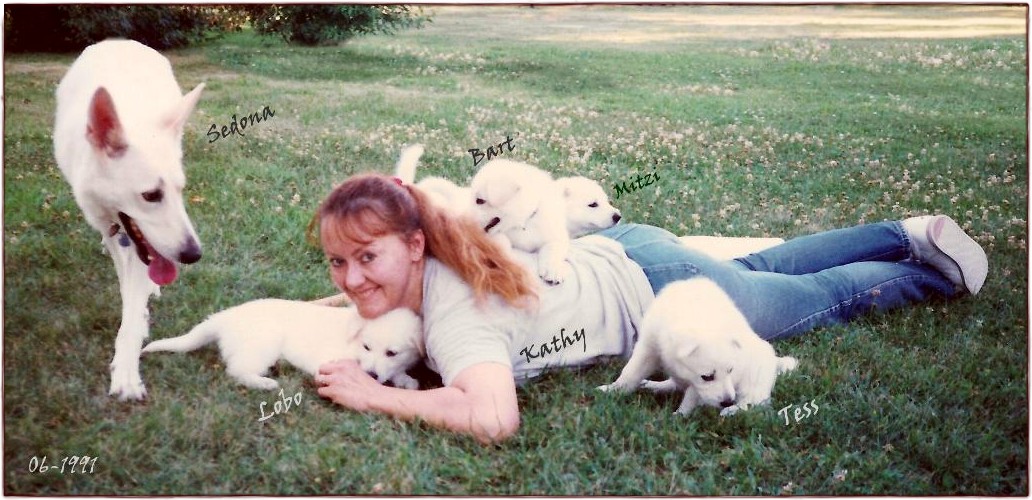 White German Shepherds and more …
I have many hobbies. My favorite are my dogs. They continue to inspire everything I do in my life. A person can learn a lot from an animal — especially the dog.  A dog can teach you much about yourself.
My dogs have created many lasting friendships over the years. It has given me a good reason to get out and exercise and free the mind of a stressful day. Long ago, this hobby taught me much about responsibility, love, discipline, honesty, loyalty, life and death.
Getting out in the public with my dogs has given more opportunities than one could ever imagine. If you've never experienced such a hobby, it would be hard to define. One thing sets greatly in my mind. When I would visit nursing homes with my German Shepherd, Lily, within a few minutes of our visits she would bring back life to many a sad face. The smiles and body language you receive from those people touched my heart greatly. I'll never forgot those moments.
"Looking into my dog's eyes tells me everything I would ever want to know."
© Kathy Sater Partch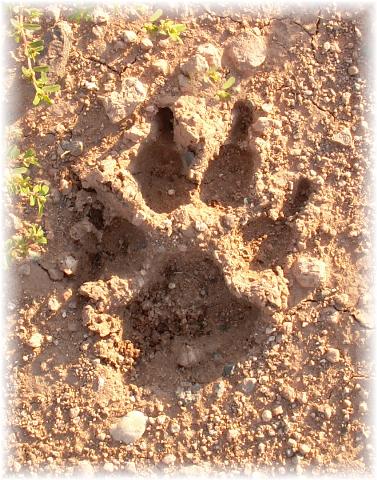 Tracks in Time 
I remember tracks in time on sand,
Stamped firm on the heart of the land;
Bless their memory where they trailed our way,
Looking back! Never lost, in our hearts they stay! 
© Kathy Sater Partch 2013