OFA GS-80129E24M-VPI
The Prevailing One
"I am the human passion of magnificent design.
My exquisiteness has been molded through many years.
I come in a variety of coats entirely stunning to the eye!
I'm not only breathtaking to observe,
But have the working ability of much greatness.
I have the psyche of a genius.
I have the heart and soul of a guardian angel.
I would give my life for you.
I have countless stories yet to be told.
Always be true to who I am.
I am the Prevailing German Shepherd Dog."
© Kathy Sater Partch 2010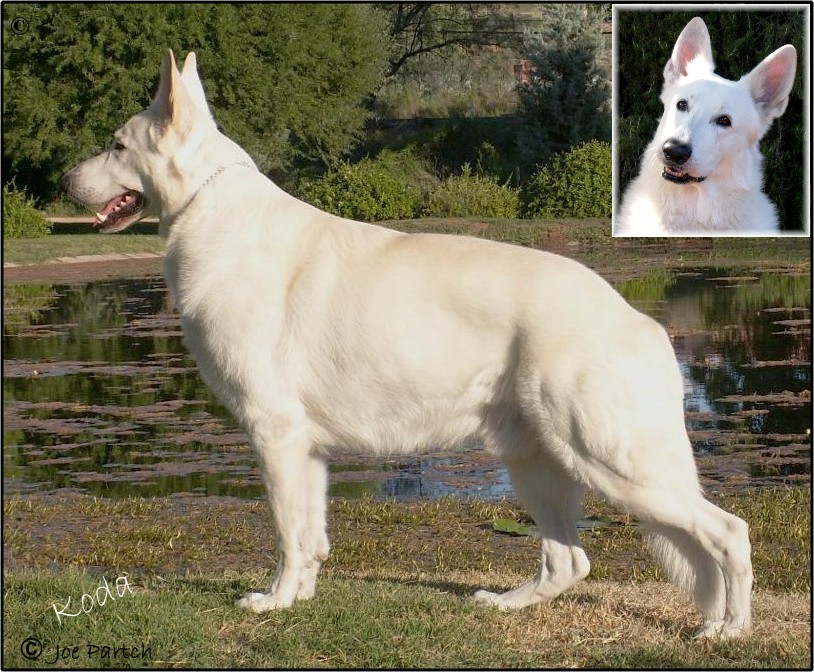 Koda's Pedigree:
http://whitegsds.com/pedigrees/showDog.php?name=eclipses_jokay_miakoda_moon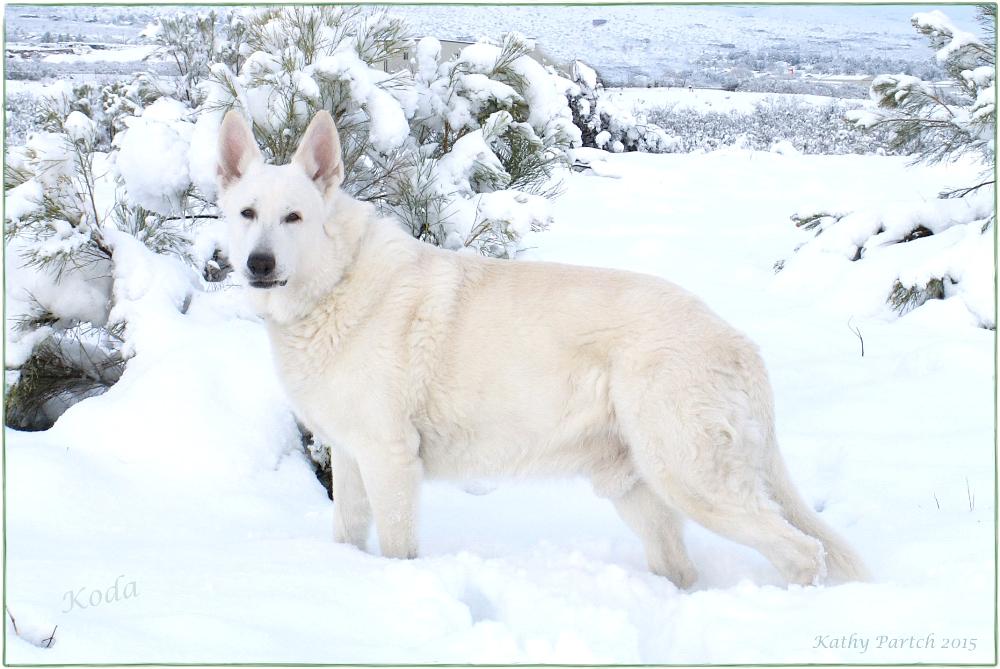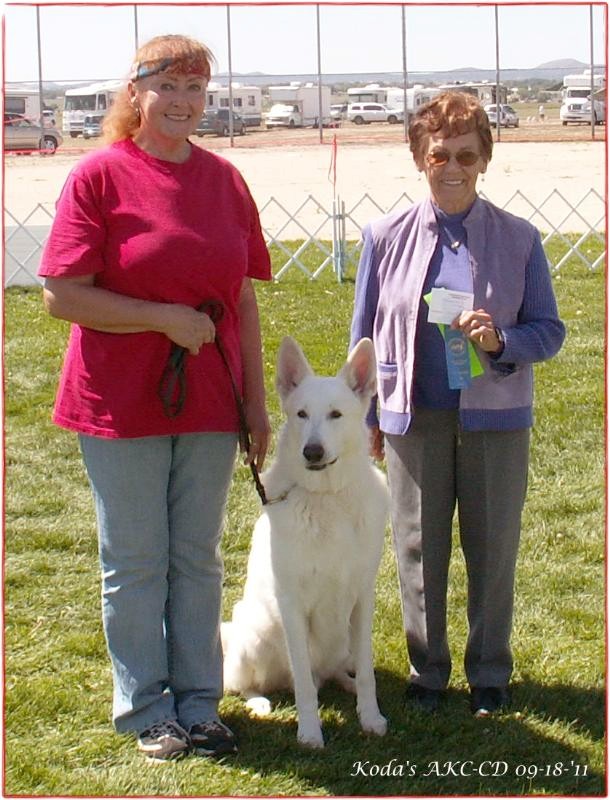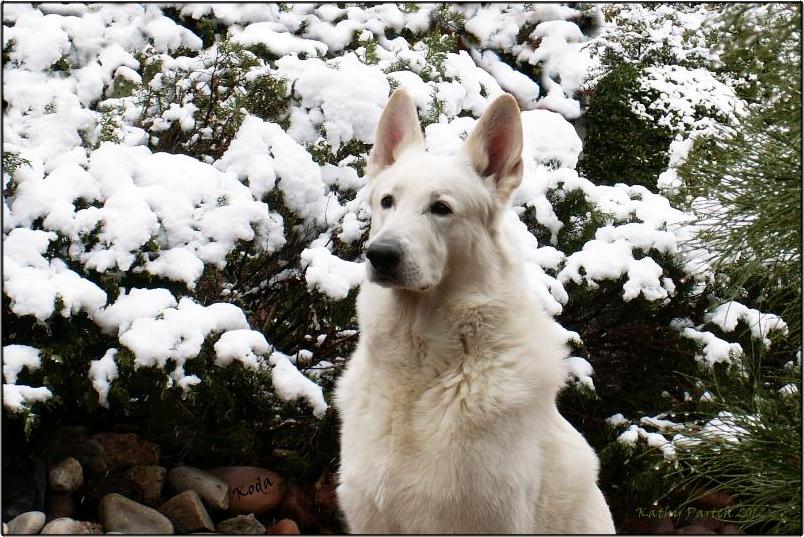 Beauty attracts the eye but personality captures the heart!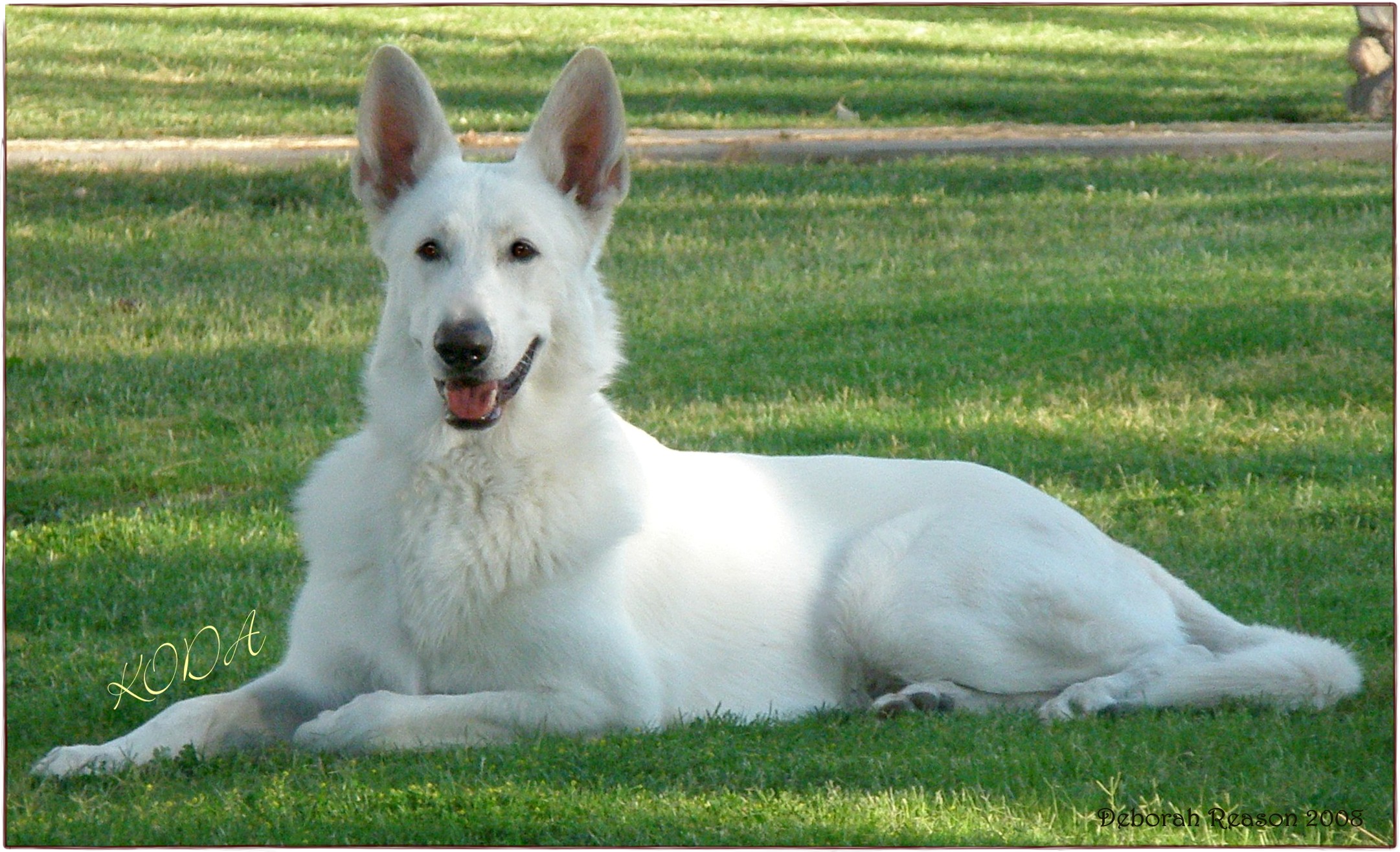 One reason a dog can be such a comfort when you're feeling blue is that he doesn't try to find out why.
— Author Unknown 
Day by Day
Day by day my shepherd walks with me;
Day by day I know the love we share.
I know where ever he may be,
For my shepherd goes with me.
 © Kathy Partch