"Are you serious? You say it's "Valentine's Day? That's why you made me wear these stupid glasses!? How dare you!!!!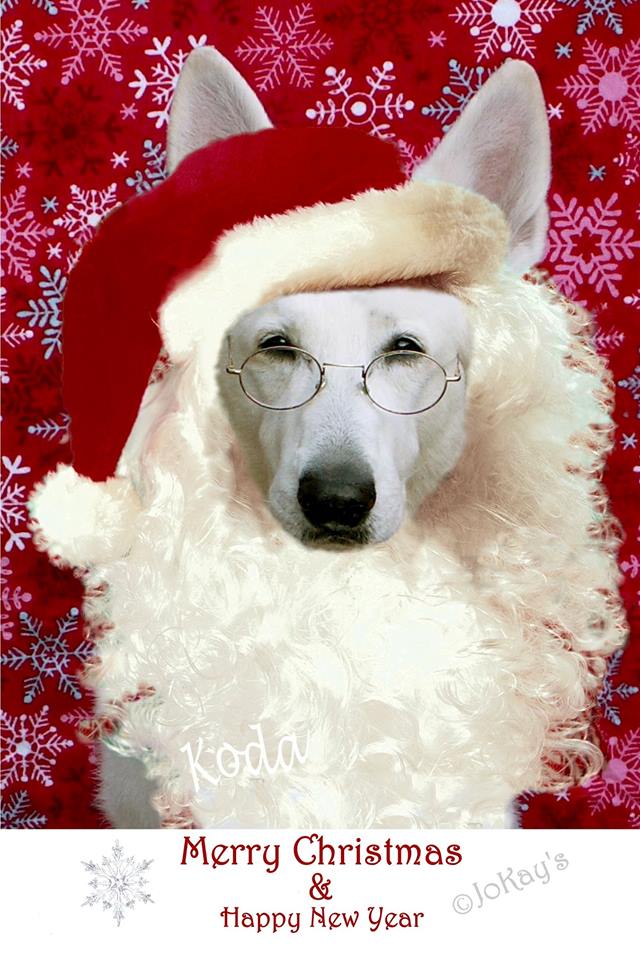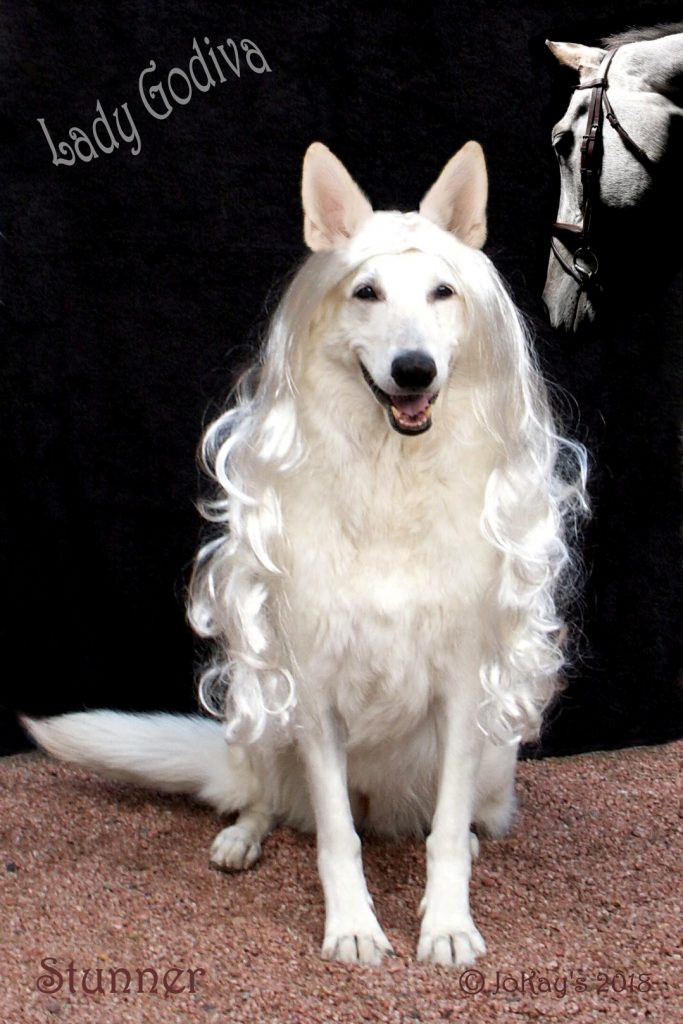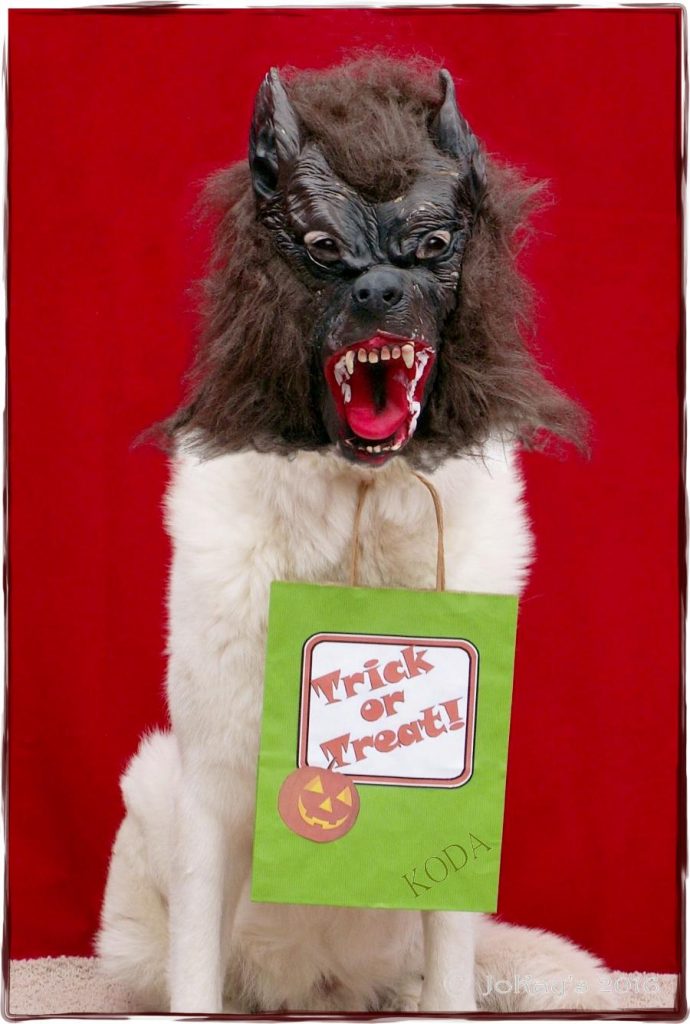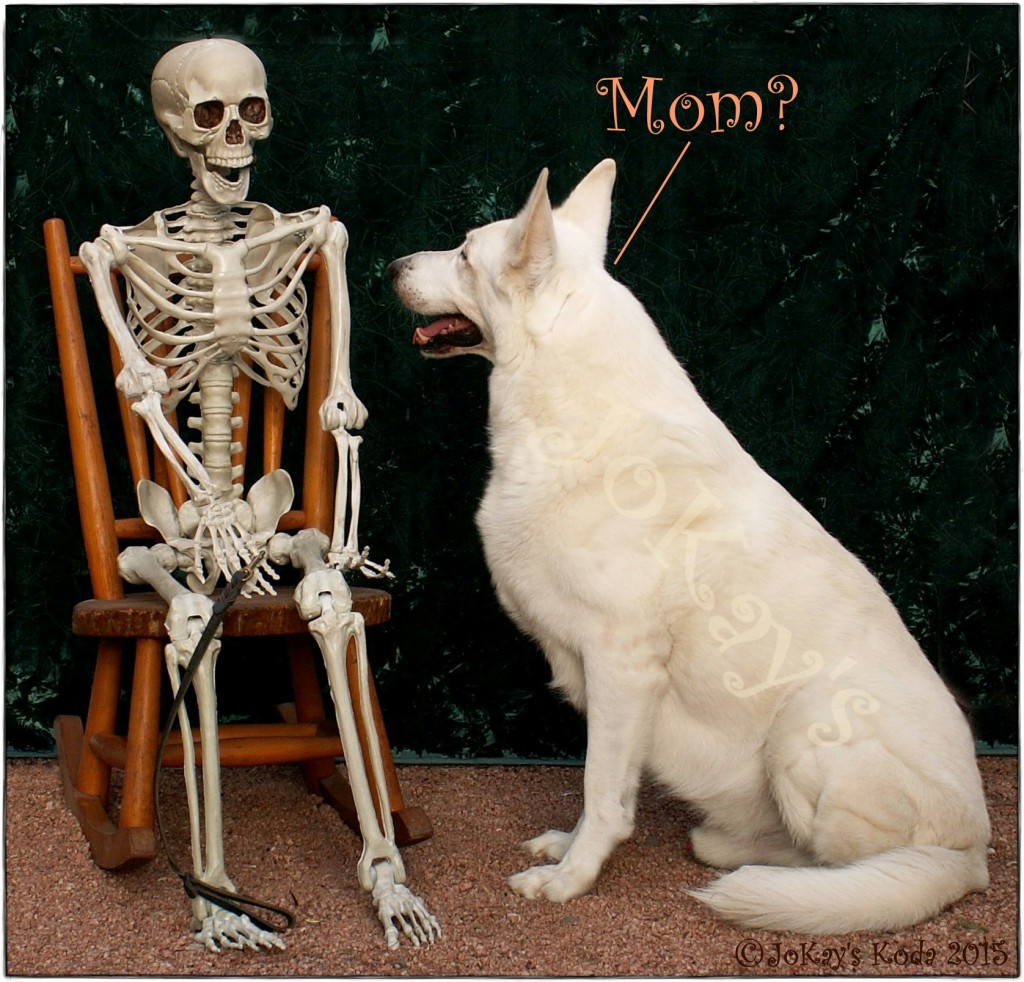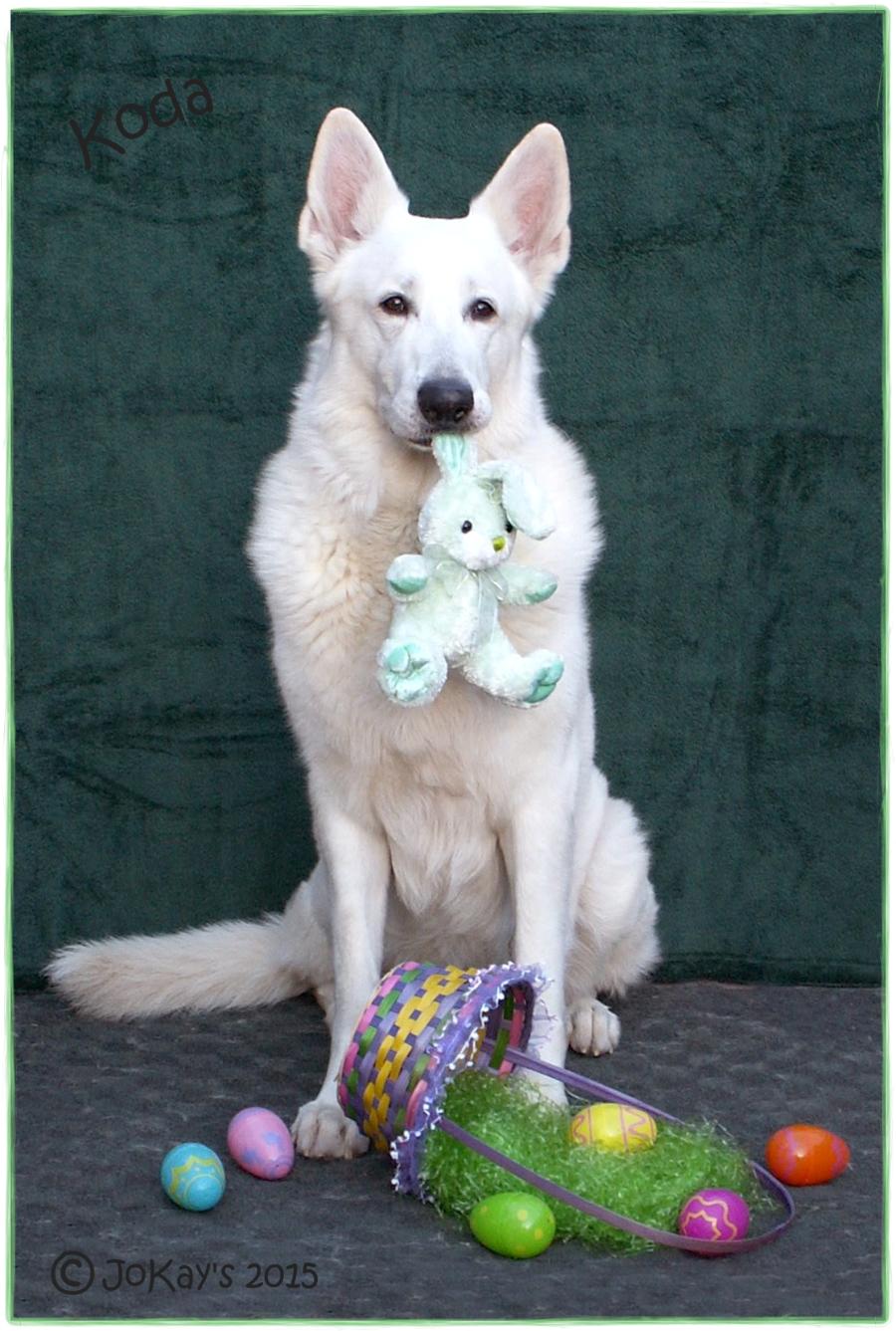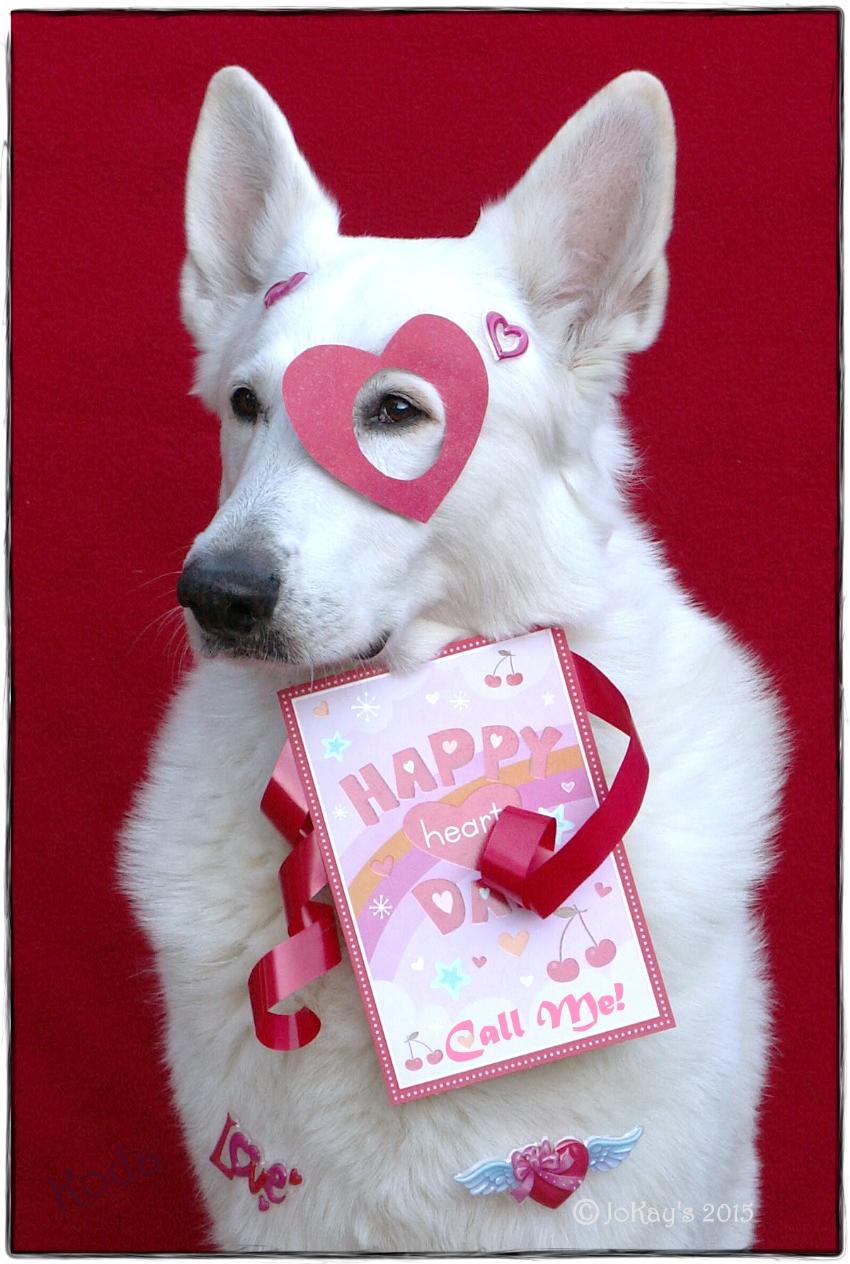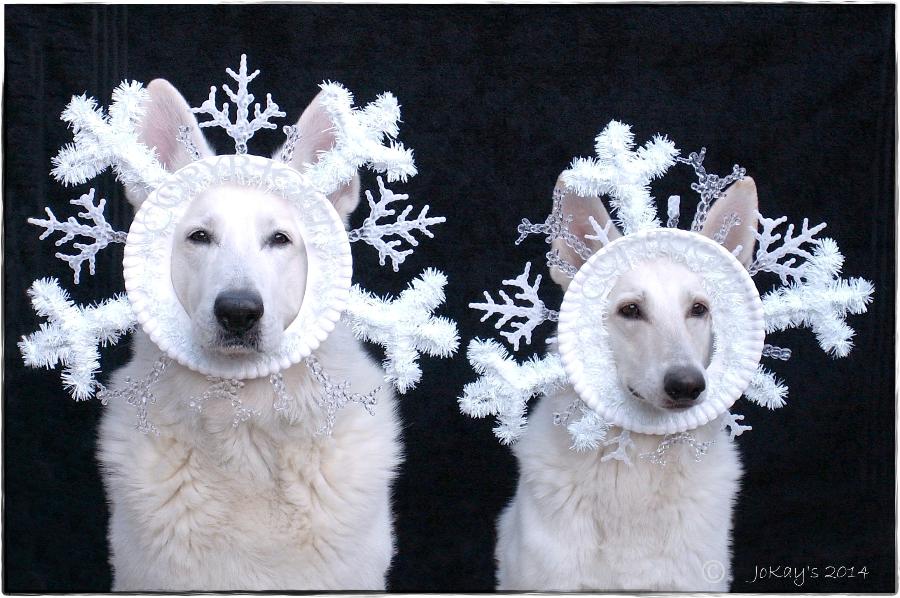 No Two Alike                                                                                     
Beautiful snowflakes all dressed in ice white.
Two unique faces a most unusual sight.
Snowflakes so different but slightly the same,
Familiar white faces, what are your names? 
Oh yes, we know who you might be,
Silly to not recognize such faces we see.
Gazing at two snowflakes, you come to mind,
Just like any snowflake you're one of a kind! 
 Stunning snowflakes sitting next to each other,
Two white faces could be sister and brother.
Like fragile snowflakes, you came from up above,
Blessed with your glitter beauty; and sparkling love. 
No two alike; creating this frosty design,
Beautiful German shepherds that are all mine!
You did not fool us for we know that white hair,
It's Koda and Stunner with flicker and flair! 
Kathy Sater Partch 2014
Koda can even make the pumpkin's smile!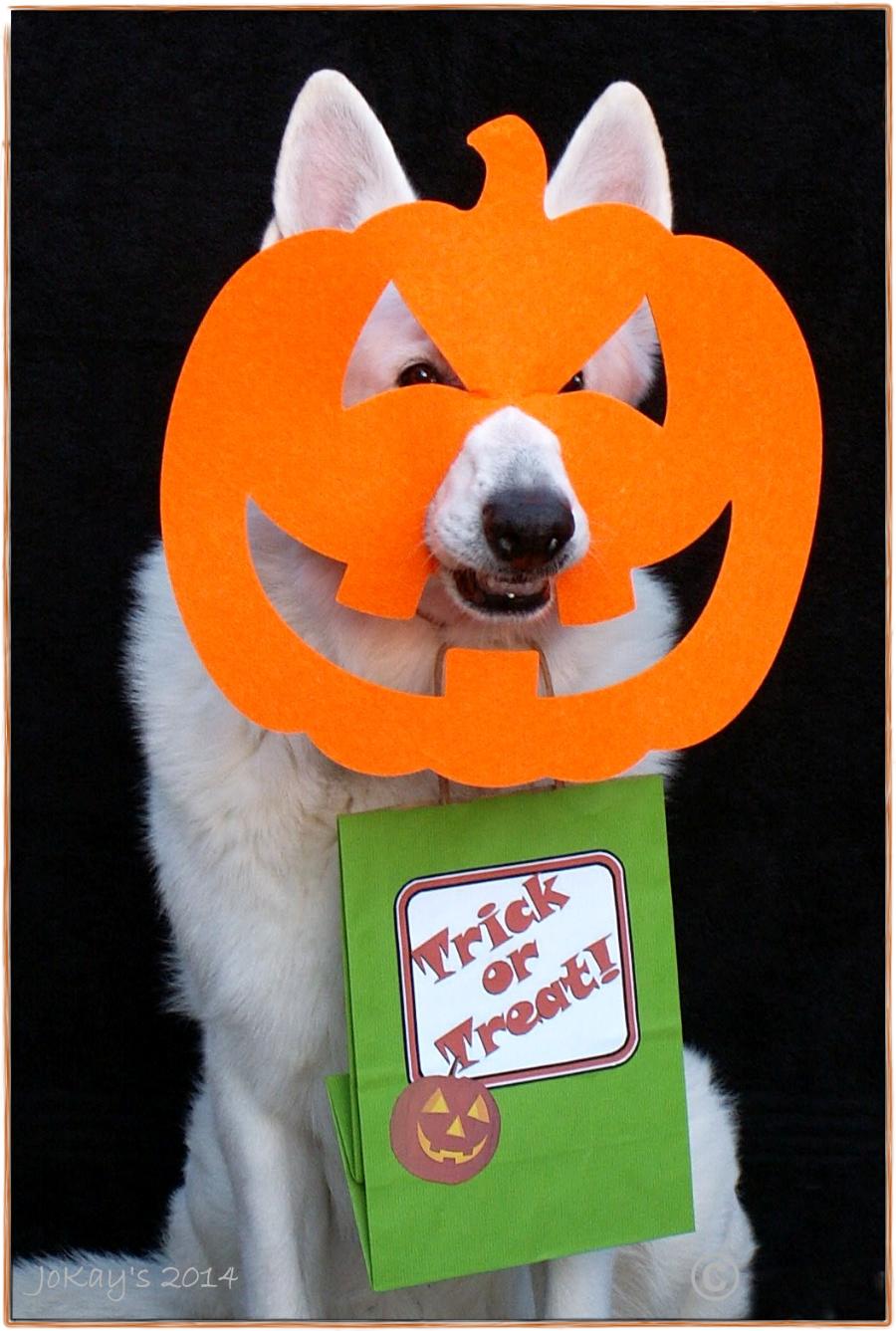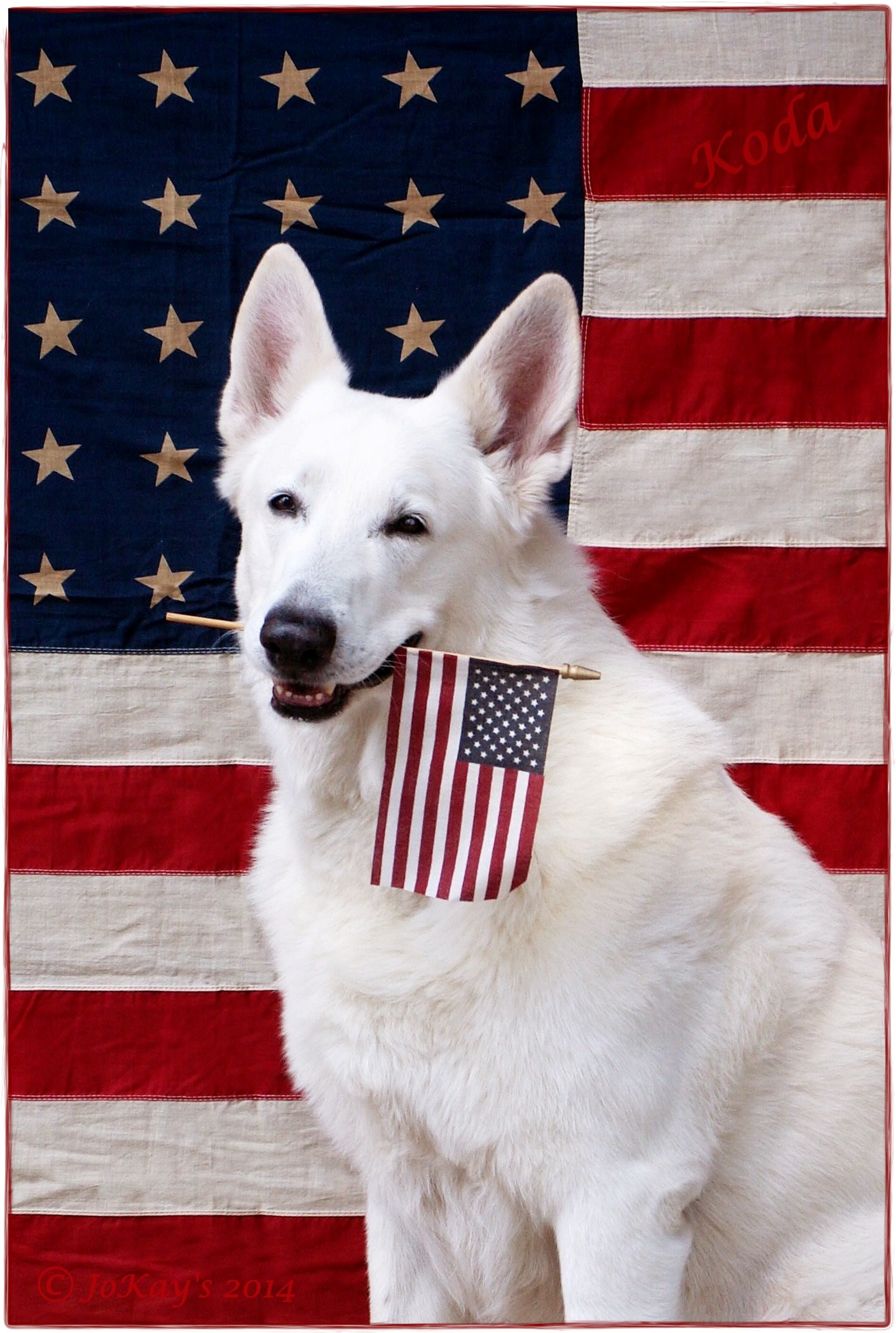 "A photograph without a dog in it has no valuable interest." — Kathy Sater-Partch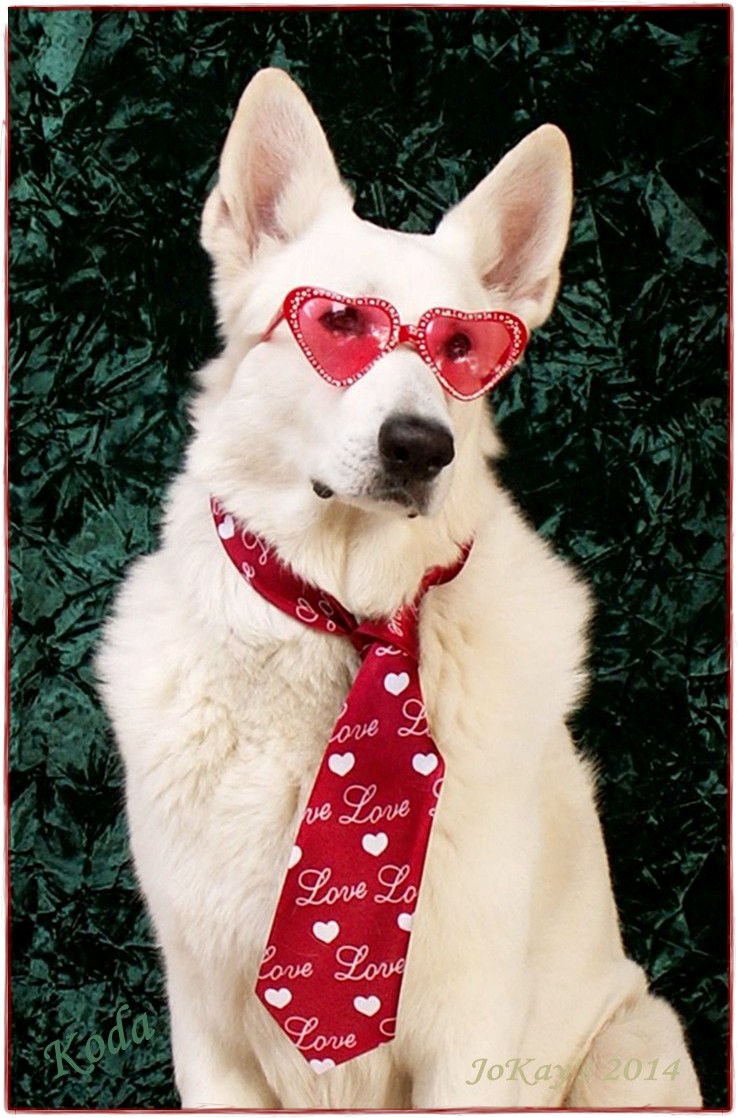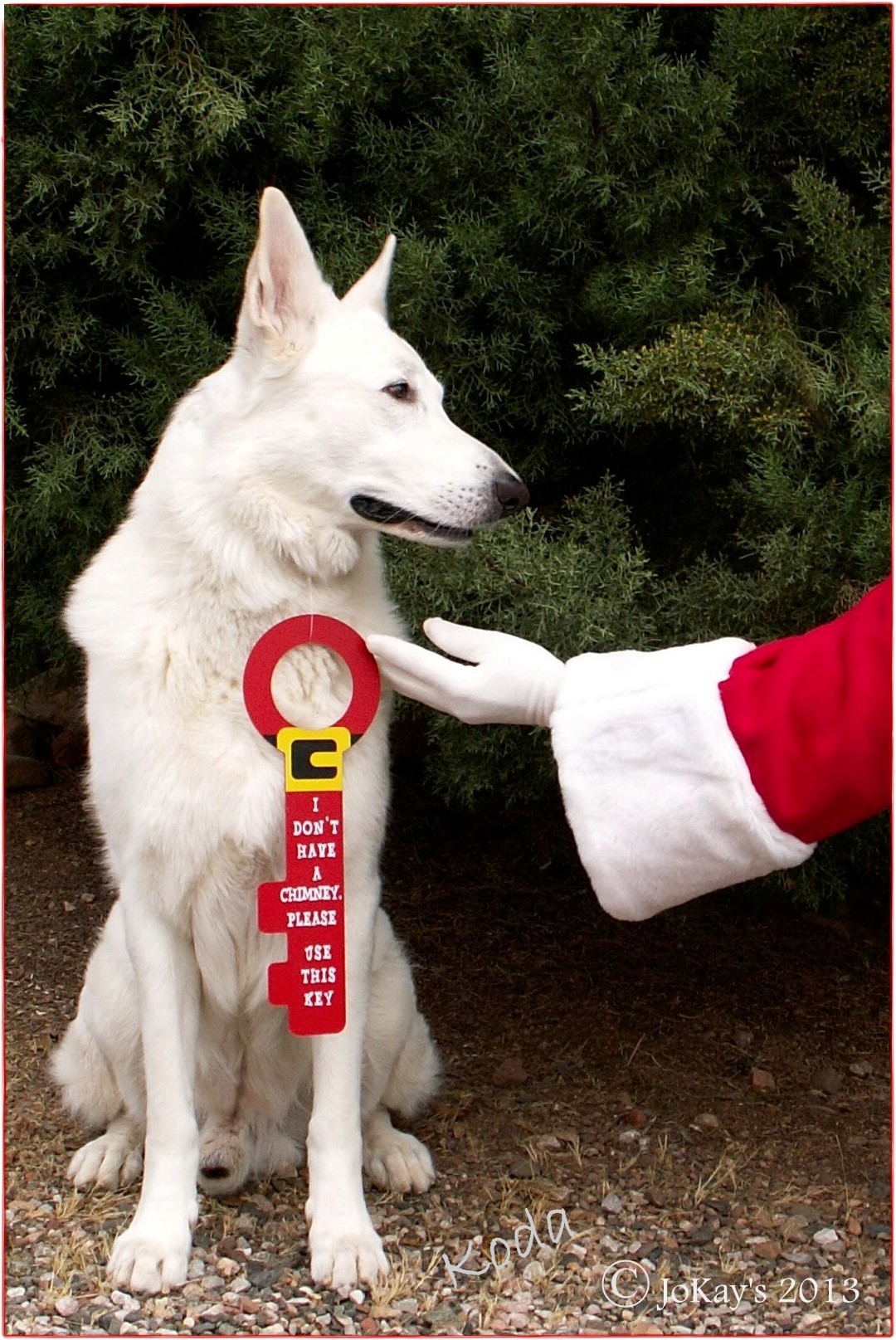 Animals share with us the privilege of having a soul. — Pythagoras